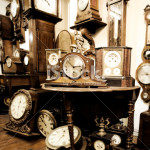 Welcome to Clock Depot!
Is your grandfather clock broken? Or maybe its just time to clean and oil your clock? We have been servicing clocks and clock cabinets since 1968. We are the premier grandfather clock service company in the upper mid west. We come to you!, to your home, apartment or office.
Call us at any of the four phone numbers below…
Your gonna love the convenience and the service!
One more thing……if you mention this website when scheduling we'll give you $10.00 off your first service visit.
Call us at any of the four phone numbers below…
(763) 241-9950, (651) 765-1300, (320) 529-0500 or 1-(888) 871-5572
Contact us by email: clockdepot@hotmail.com
Our service coverage area includes these central minnesota counties.
* Anoka           Mcleod         Steele
* Benton          Meeker        Washington
* Carver           Mille lacs      Wright
* Chisago         Morrison
* Crow Wing     Pine
* Dakota          Ramsey      Newly added! Dodge, Wabasha, Olmsted
* Goodhue        Rice                               and Douglas!!
* Hennepin       Scott
* Isanti           Sherburne
* Kandiyohi      Sibley
* Kanabec       Stearns
Clock manufacturers agree – clocks need regular maintenance for optimum performance. At clock depot we will:
* Clean             * Install / Setup
* Oil                 * Pack / Unpack
* Regulate         * Move / Transport
* Repair            * and we repair cabinet damage to your grandfather clock!
                      Clock Depot's  1 Year Parts & Labor Warranty!